Cisco CCNP Enterprise Bootcamp - 10 Days
A Cisco CCNP Enterprise Bootcamp is an intense training program that prepares networking professionals for the Cisco Certified Network Professional (CCNP) Enterprise certification. It covers enterprise network design, implementation, and troubleshooting with a focus on Cisco technologies. The bootcamp spans 10 days and includes three courses: Cisco ENCOR/ENARSI in the first week and ENARSI/SD-WAN in the second week. While there is some overlap between the courses, it reinforces key concepts. The bootcamp offers a condensed and immersive learning experience with lectures, hands-on labs, and real-world scenarios to enhance skills and prepare for certification.
Disclaimer: This bootcamp focus on Hands-on Deployment, Configuration, and Troubleshooting while covering exam topics. 70% Hands-on - 30% Theory
This Bootcamp covers:
Implementing and Operating Cisco Enterprise Network Core Technologies (ENCOR)
Implementing Cisco Enterprise Advanced Routing and Services - (ENARSI)

Implementing Cisco Sd-Wan Solutions V2.0 (Ensdwi)
---
What is included
10-day intensive instructor-led
Access to Cisco dCloud Lab - Practice 100+ labs with workbook
1 *Exam Voucher Included: (*if full price is paid)
Attend Online & Save Money
Dual CCIE certified instructor
2-year retake policy
Access to a comprehensive e-learning platform
Course Fee from $4,495*
Get 25% OFF. Use Discount code: VBCX25. Valid Until Jun 30, 2023
CCNP Enterprise Lab Topology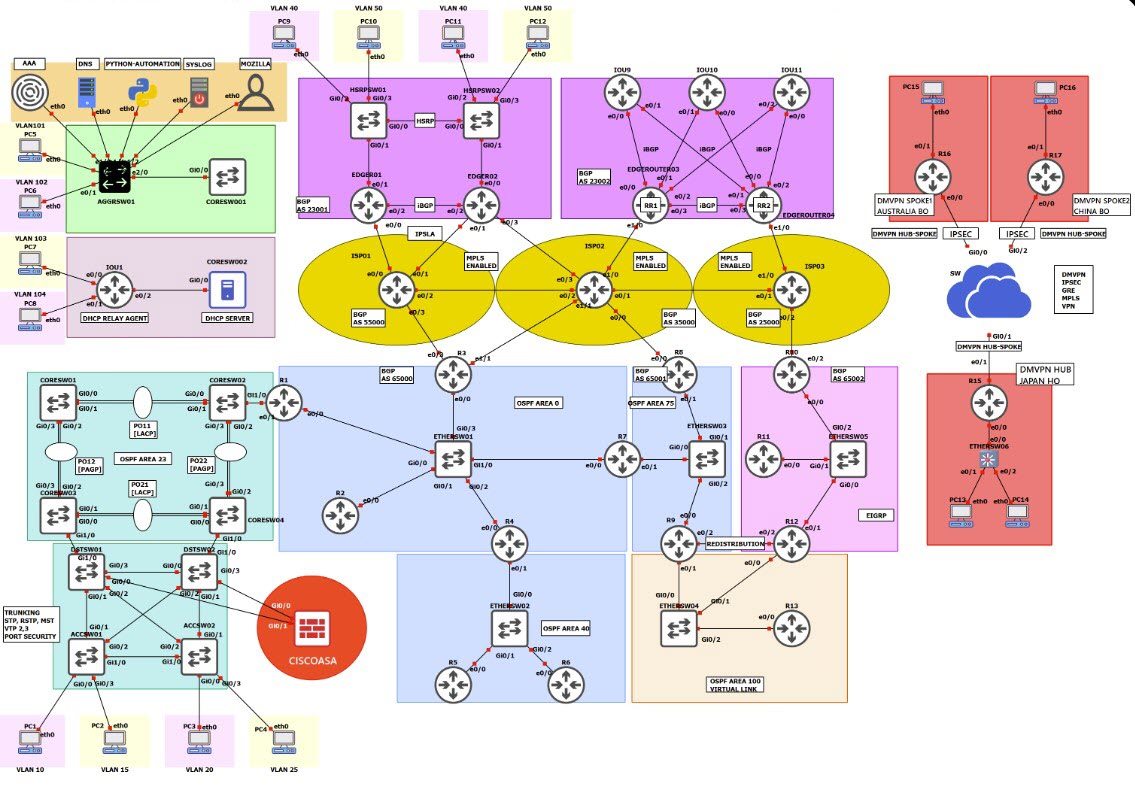 Why Choose VoiceBootcamp for CCNP Enterprise training
If you do not see any schedules, please contact us at This email address is being protected from spambots. You need JavaScript enabled to view it.. We will give you 2 to 3 possible dates if you are interested in the course.
Course Outline
Illustrate the hierarchical network design model and architecture using the access, distribution, and core layers
Compare and contrast the various hardware and software switching mechanisms and operation, while defining the Ternary Content
Addressable Memory (TCAM) and Content Addressable Memory (CAM), along with process switching, fast switching, and Cisco Express Forwarding concepts
Troubleshoot Layer 2 connectivity using VLANs and trunking
Implementation of redundant switched networks using Spanning Tree Protocol
Troubleshooting link aggregation using Etherchannel
Describe the features, metrics, and path selection concepts of Enhanced Interior Gateway Routing Protocol (EIGRP)
Implementation and optimization of Open Shortest Path First (OSPF)v2 and OSPFv3, including adjacencies, packet types, and areas, summarization, and route filtering for IPv4 and IPv6
Implementing External Border Gateway Protocol (EBGP) interdomain routing, path selection, and single and dual-homed networking
Implementing network redundancy using protocols including Hot Standby Routing Protocol (HSRP) and Virtual Router Redundancy Protocol (VRRP)
Implementing internet connectivity within Enterprise using static and dynamic Network Address Translation (NAT)
Describe the virtualization technology of servers, switches, and the various network devices and components
Implementing overlay technologies such as Virtual Routing and Forwarding (VRF), Generic Routing Encapsulation (GRE), VPN, and Location Identifier Separation Protocol (LISP)
Describe the components and concepts of wireless networking including Radio Frequency (RF) and antenna characteristics, and define the specific wireless standards
Describe the various wireless deployment models available, include autonomous Access Point (AP) deployments and cloud-based designs within the centralized Cisco Wireless LAN Controller (WLC) architecture
Describe wireless roaming and location services
Describe how APs communicate with WLCs to obtain software, configurations, and centralized management
Configure and verify Extensible Authentication Protocol (EAP), WebAuth, and Pre-shared Key (PSK) wireless client authentication on a WLC
Troubleshoot wireless client connectivity issues using various available tools
Troubleshooting Enterprise networks using services such as Network Time Protocol (NTP), Simple Network Management Protocol (SNMP), Cisco Internetwork Operating System (Cisco IOS®) IP Service Level Agreements (SLAs), NetFlow, and Cisco IOS Embedded Event Manager
Explain the use of available network analysis and troubleshooting tools, which include show and debug commands, as well as best practices in troubleshooting
Configure secure administrative access for Cisco IOS devices using the Command-Line Interface (CLI) access, Role-Based Access Control (RBAC), Access Control List (ACL), and Secure Shell (SSH), and explore device hardening concepts to secure devices from less secure applications, such as Telnet and HTTP
Implement scalable administration using Authentication, Authorization, and Accounting (AAA) and the local database, while exploring the features and benefits
Describe the enterprise network security architecture, including the purpose and function of VPNs, content security, logging, endpoint security, personal firewalls, and other security features
Explain the purpose, function, features, and workflow of Cisco DNA Center™ Assurance for Intent-Based Networking, for network visibility, proactive monitoring, and application experience
Describe the components and features of the Cisco SD-Access solution, including the nodes, fabric control plane, and data plane, while illustrating the purpose and function of the Virtual Extensible LAN (VXLAN) gateways
Define the components and features of Cisco SD-WAN solutions, including the orchestration plane, management plane, control plane, and data plane
Describe the concepts, purpose, and features of multicast protocols, including Internet Group Management Protocol (IGMP) v2/v3, Protocol-Independent Multicast (PIM) dense mode/sparse mode, and rendezvous points
Describe the concepts and features of Quality of Service (QoS), and describe the need within the enterprise network
Explain basic Python components and conditionals with script writing and analysis
Describe network programmability protocols such as Network Configuration Protocol (NETCONF) and RESTCONF
Describe APIs in Cisco DNA Center and vManage
Instructor: Faisal H. Khan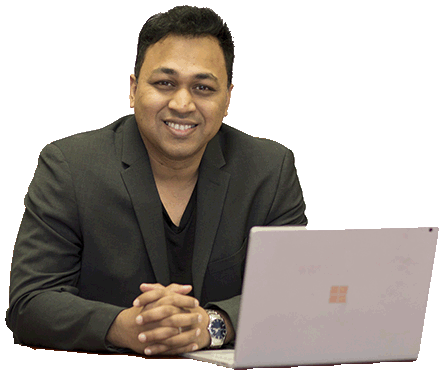 Faisal Khan is a highly experienced Cisco and Microsoft technologies instructor with over 20 years of teaching experience across the world. With his deep expertise and knowledge in networking technologies, he has become a well-known figure in the IT industry.
Faisal has achieved two CCIE certifications, which are considered as one of the most prestigious and challenging certifications in the IT industry. His commitment and dedication towards his profession have led him to develop over 10+ Cisco Self Study video books that are sold around the world. These self-study materials have been highly acclaimed by many students and professionals who have found them extremely helpful in their journey to become Cisco certified professionals.
As the owner of VoiceBootcamp, Faisal is deeply committed to the success and satisfaction of his students. He has a vested interest in ensuring that his students receive the highest quality training and support to help them achieve their goals. His dedication to his craft and passion for teaching has earned him a reputation as one of the best Cisco instructors in the business.
Checked Out