ENARSI - IMPLEMENTING CISCO ENTERPRISE ADVANCED ROUTING AND SERVICES V1.0
The ENARSI - IMPLEMENTING CISCO ENTERPRISE ADVANCED ROUTING AND SERVICES V1.0 course at Voicebootcamp is an intensive 5-day training program taught by Faisal Khan, a dual CCIE certified expert. The course provides 200 hours of hands-on lab access and covers advanced routing techniques, services and technologies used in the enterprise environment. With the owner's vested interest in student satisfaction, the course includes free retakes for up to 2 years, ensuring students have the knowledge and skills needed to pass the CCNP Enterprise certification. Invest in your professional development and enroll in this comprehensive and valuable course today! In addition to the instructor-led training, the course includes access to a comprehensive e-learning platform with 400+ video labs and lectures to help you learn 12+ advanced skills.
What is included:
5-day intensive instructor-led training on Cisco Enterprise Network Core Technologies
200 hours of dedicated lab access for hands-on experience
Dual CCIE certified instructor, Faisal Khan, with a vested interest in student success and satisfaction
2-year retake policy for added flexibility and confidence in passing the CCNA/CCNP/CCIE Enterprise certification
Access to a comprehensive e-learning platform (valued at $3,499+) with 400+ video labs covering 12 new Cisco, Amazon, Microsoft, Webex, Google, and Genesys topics
Improved career prospects and earning potential with CCNA/CCNP/CCIE Enterprise certification
Personalized attention and support from owner Faisal Khan for a successful learning experience.
---
Network Topology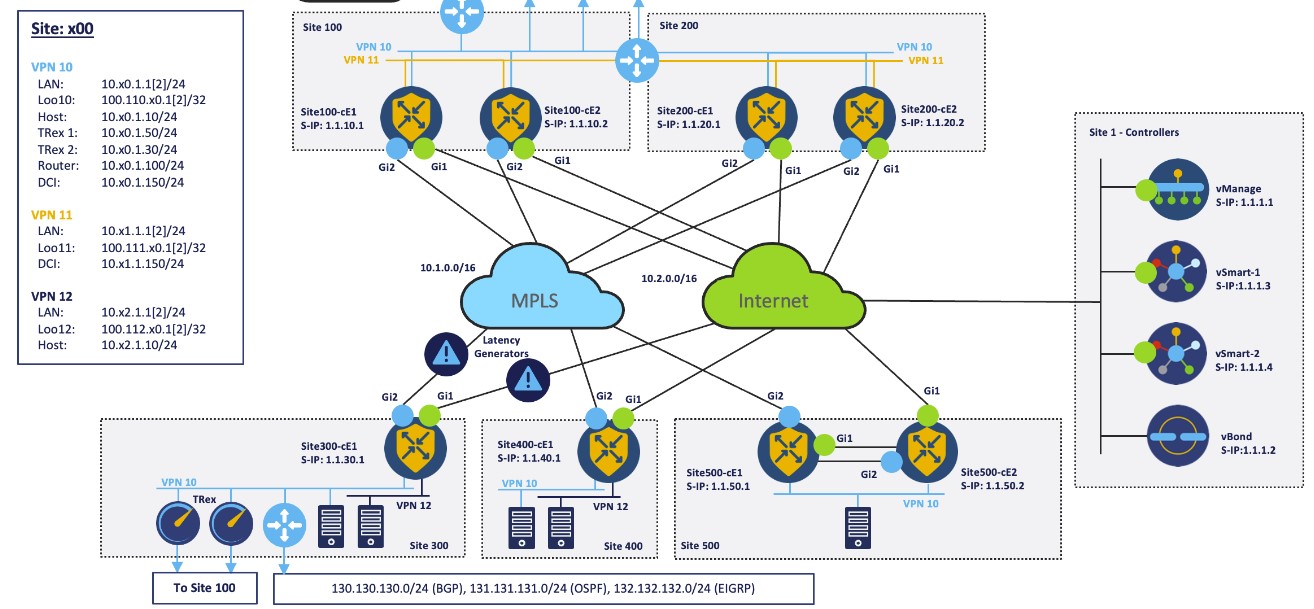 If you do not see any schedules, please contact us at This email address is being protected from spambots. You need JavaScript enabled to view it.. We will give you 2 to 3 possible dates if you are interested in the course.
After taking this course, you should be able to:
Configure classic Enhanced Interior Gateway Routing Protocol (EIGRP) and named EIGRP for IPv4 and IPv6
Optimize classic EIGRP and named EIGRP for IPv4 and IPv6
Troubleshoot classic EIGRP and named EIGRP for IPv4 and IPv6
Configure Open Shortest Path First (OSPF)v2 and OSPFv3 in IPv4 and IPv6 environments
Optimize OSPFv2 and OSPFv3 behavior
Troubleshoot OSPFv2 for IPv4 and OSPFv3 for IPv4 and IPv6
Implement route redistribution using filtering mechanisms
Troubleshoot redistribution
Implement path control using Policy-Based Routing (PBR) and IP service level agreement (SLA)
Configure Multiprotocol-Border Gateway Protocol (MP-BGP) in IPv4 and IPv6 environments
Optimize MP-BGP in IPv4 and IPv6 environments
Troubleshoot MP-BGP for IPv4 and IPv6
Describe the features of Multiprotocol Label Switching (MPLS)
Describe the major architectural components of an MPLS VPN
Identify the routing and packet forwarding functionalities for MPLS VPNs
Explain how packets are forwarded in an MPLS VPN environment
Implement Cisco Internetwork Operating System (IOS®) Dynamic Multipoint VPNs (DMVPNs)
Implement Dynamic Host Configuration Protocol (DHCP)
Describe the tools available to secure the IPV6 first hop
Troubleshoot Cisco router security features
Troubleshoot infrastructure security and services
This course will help you:
Gain the knowledge you need to install, configure, operate, and troubleshoot an enterprise network
Qualify for professional-level job roles in advance routing and services
Prepare for the Implementing Cisco Enterprise Advanced Routing and Services (300-410 ENARSI) exam.
Instructor: Faisal H. Khan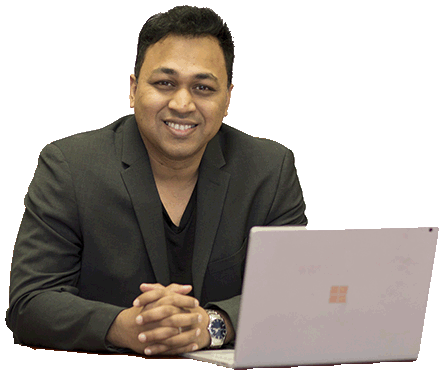 Faisal Khan is a highly experienced Cisco and Microsoft technologies instructor with over 20 years of teaching experience across the world. With his deep expertise and knowledge in networking technologies, he has become a well-known figure in the IT industry.
Faisal has achieved two CCIE certifications, which are considered as one of the most prestigious and challenging certifications in the IT industry. His commitment and dedication towards his profession have led him to develop over 10+ Cisco Self Study video books that are sold around the world. These self-study materials have been highly acclaimed by many students and professionals who have found them extremely helpful in their journey to become Cisco certified professionals.
As the owner of VoiceBootcamp, Faisal is deeply committed to the success and satisfaction of his students. He has a vested interest in ensuring that his students receive the highest quality training and support to help them achieve their goals. His dedication to his craft and passion for teaching has earned him a reputation as one of the best Cisco instructors in the business.